DSG is working to build a diverse team across a wide set of expertise and geographies. This includes organizational staff, an advisory board, and a range of external collaborators working with DSG on different projects.
We are excited to recruit for more positions very soon.
staff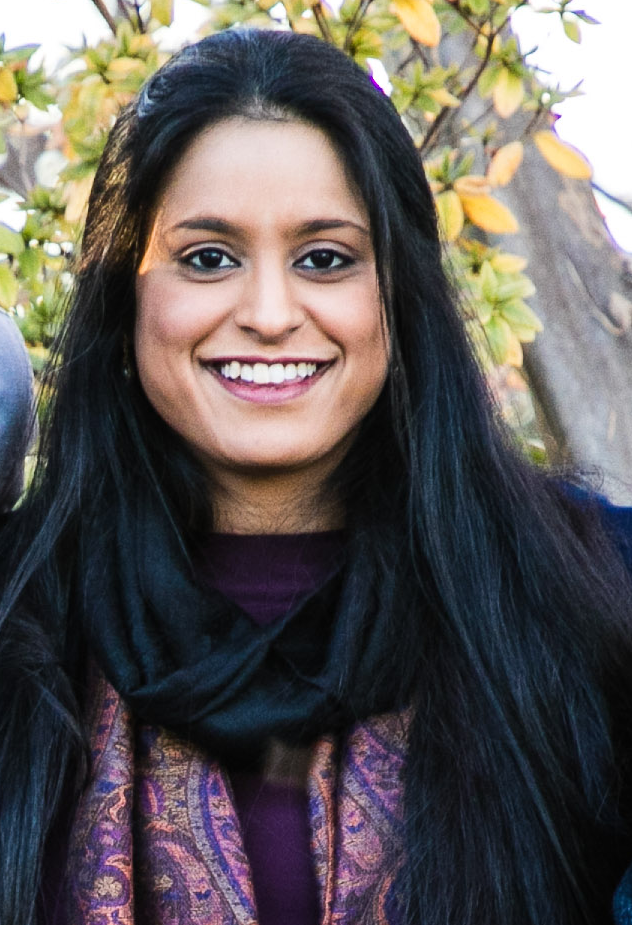 Shuchi Talati
Founder & Executive Director
Dr. Shuchi Talati is an emerging climate technology and governance expert and the founder of The Alliance for Just Deliberation on Solar Geoengineering. She is also currently a co-chair of the Independent Advisory Committee to oversee SCoPEx, an effort to provide oversight for the potential outdoor solar geoengineering experiment proposed by Harvard University. Dr. Talati is a Visiting Scholar at the Kleinman Center for Energy Policy at the University of Pennsylvania and a Scholar in Residence at Forum for Climate Engineering at American University. She most recently served as a Presidential Appointee in the Biden-Harris Administration as Chief of Staff of the Office of Fossil Energy & Carbon Management at the U.S. Department of Energy where she was focused on creating just and sustainable frameworks for carbon dioxide removal. She was also previously the Deputy Director of Policy at Carbon180 and the Fellow on geoengineering research governance and public engagement at the Union of Concerned Scientists. Dr. Talati was a AAAS/AIP Congressional Science Fellow in the U.S. Senate and served at the White House Office of Science and Technology Policy under President Obama. Dr. Talati earned a BS in environmental engineering from Northwestern University, an MA in climate and society from Columbia University, and PhD from Carnegie Mellon in engineering and public policy.  
hassaan sipra
Director of Global Engagement
Hassaan Sipra is a former consultant and senior researcher from COMSATS University Islamabad, having worked on climate change and environmental protection issues for developing countries. He is a former Yale Law School Gruber Fellow on Global Justice/Women's Rights and a former Andrew Sabin International Environmental Fellow. He holds a Master's in Environmental Management from Yale University and a Bachelor's in Economics and Environmental Science from Westminster College MO. 
Patrick Taylor Smith
Advisor
Dr. Patrick Taylor Smith is an expert in the relationship between global justice and emerging climate technologies. He is currently Resident Ethics Fellow-with a focus on the ethics of emerging technology- at the Stockdale Center for Ethical Leadership at the United States Naval Academy as well as a Senior Associate at Principia Advisory, a firm that builds ethical capacities for large multi-national NGOs and corporations. Prior to coming to DSG, Dr. Smith has been an Assistant Professor for the Ethics of Technology at the University of Twente, Assistant Professor of Political Science and Global Studies at the National University of Singapore, and a Postdoctoral Fellow at the McCoy Center for Ethics in Society. Dr. Smith earned an AB from Harvard University, an MA from the University of Illinois at Urbana-Champaign, and a PhD from the University of Washington-Seattle, all in philosophy. In 2020, he received the Jonathan Trejo-Mathys Prize from the Global Justice Network for his paper, "Who may geoengineer: global domination, revolution, and solar radiation management."
Zachary Dove
Research Fellow
Zach is a PhD student in the Politics Department at University of California, Santa Cruz, where he studies public engagement, emerging technologies governance, and global environmental politics. His dissertation research explores how different forms of engagement matter for emerging technologies governance, specifically how engagement can enhance or erode justice in solar geoengineering governance. He is enthusiastic about supporting DSG's work to develop inclusive and effective governance capacity building programs in climate vulnerable communities. He received a BA in political science from Western Washington University, where he was also active in supporting farmworkers and First Nations in the Pacific Northwest region.  
Board
The members of board will be announced soon!
Collaborators
Collaborators are external partners or advisors that are deeply engaged with DSG in active projects. More collaborators will be shared here soon.
Sikina Jinnah
Professor of Environmental Studies, UC Santa Cruz
Sikina Jinnah is a  Professor of Environmental Studies and affiliated graduate faculty of Politics at the University of California at Santa Cruz. She edits the journal Environmental Politics and co-chairs Harvard University's Advisory Committee for the SCoPEx. Her research focuses on global environmental governance, in particular in the areas of climate change, climate engineering, and the nexus between international trade and environmental politics. She is the author or editor of 6 books, including Post-treaty Politics (MIT Press 2014), which received the 2016 Harold and Margaret Sprout Award for best book in international environmental affairs from the International Studies Association and her most recent monograph Greening through Trade (MIT Press 2020) was a finalist for the 2021 Canadian Political Science Association Prize in International Relations. She is a 2017 Andrew Carnegie Fellow and holds a PhD from UC Berkeley in Environmental Science, Policy and Management.